Parcels, e-commerce and ecology: How to limit the environmental impact of packaging from marketplaces?
Packaging is an integral part of the service and customer experience in e-commerce and marketplaces.
Today, with billions of parcels being delivered worldwide, it is impossible to ignore the consequences and challenges of the business.
Indeed, from environmental to economic, from logistics to the design of shipping packages, many aspects must be taken into account to create reasoned and efficient solutions.
Companies such as Amazon and Cdiscount already offer their own solutions to address these issues.
This is what we will explore in this article.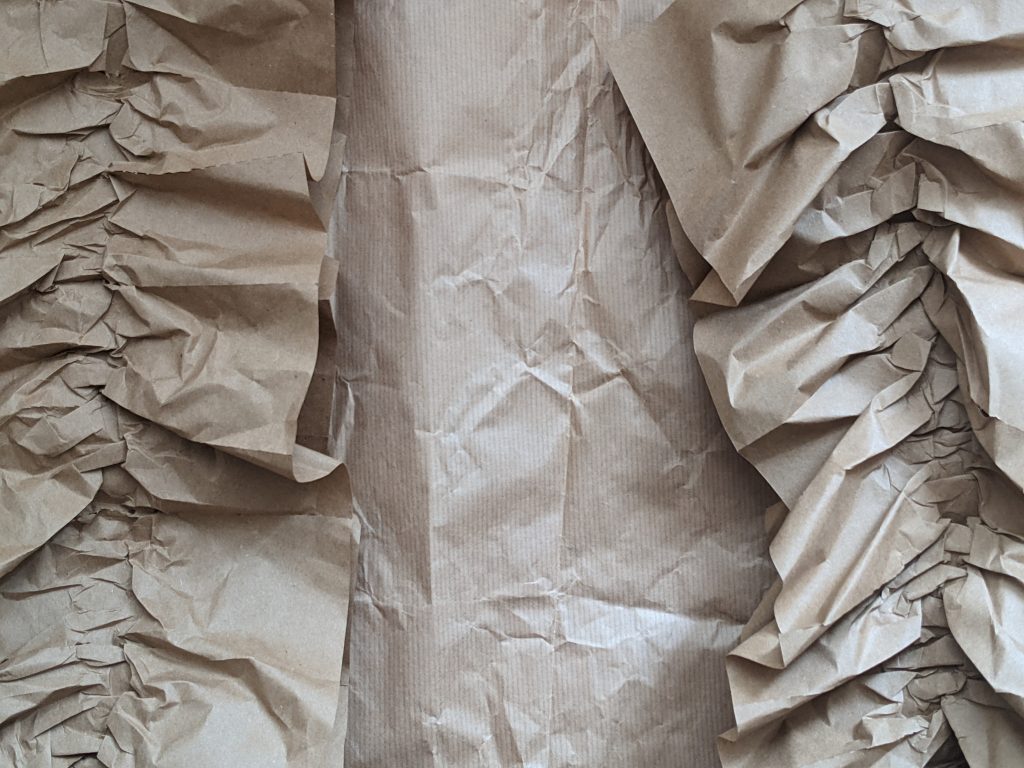 E-commerce in the world and its ecological effects
As a reminder, e-commerce, including sales on marketplaces, will represent, in 2020, 100 billion euros in turnover and 40.5 million cyber shoppers in France. This represents 500 million parcels delivered each year in France.(1)
In Europe, 10 billion parcels are sent each year. In the USA the number is up to 100 billion and in China it is 50 billion.(2)
Moreover, the Covid 19 pandemic has reinforced this trend.
We invite you to rediscover our article on the subject here.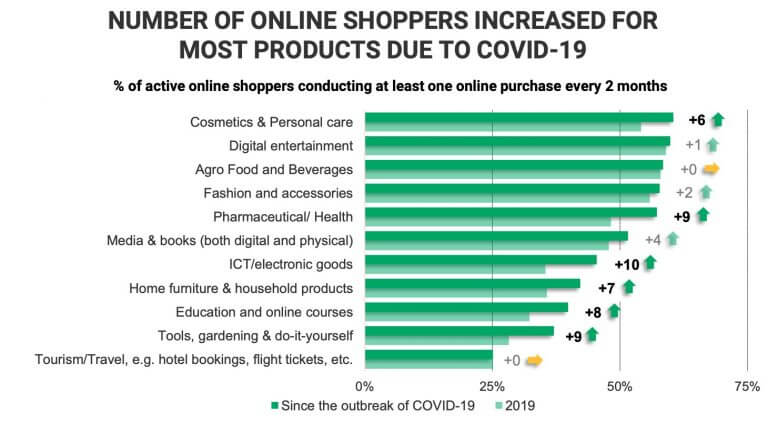 It can therefore be seen that e-commerce is a growth market, due to its profitability and the quantity of products delivered.
Unfortunately, this activity also creates other types of records.
Pollution from deliveries
First of all, CO2 emissions caused by deliveries are increasingly important.
Most marketplaces and delivery services offer home delivery by default. These tend to make repeated short trips depending on the availability of the customer.
Inaddition, they often take longer, and therefore are less efficient, in large cities due to frequent slowdowns.(1)
In 2017, CO2 emissions related to delivery services accounted for 0.5 billion of the 6 billion tonnes emitted by the US.(1)
Parcel issues
Packages are often not suitable for the products they protect.
It is common for buyers to receive an order with a lot of padding or empty space. This reduces the protection of the product on the one hand and increases the weight of the packages and the amount of waste on the other.
In 2018, according to a study by DS Smith and Forbes Insight, 43% of e-commerce parcel volume would be filled with empty space.(1)
Thus, out of 4.6 billion parcels managed in Europe, this would represent 2 billion empty parcels.(1)
Mass returns
Another consumer trend caused by e-commerce is multi-ordering.
41% of online shoppers order multiple versions of products to try them out. Because of this, the return rate can reach 40%.(1)
Unfortunately, only 10% of returns are put back on sale. The rest are either destocked, given to associations or destroyed because they are too damaged due to the return journeys. Amazon destroyed 3.2 million new products in 2018(1), (2)
These negative effects of the increase in e-commerce are also causing a widespread social backlash.
Customer feedback
Already, problems with logistics and packaging are creating frustration among customers.
In addition to this, they are becoming increasingly aware of the impact of their consumption in general. In a survey conducted in 2019, 6 out of 10 French people said they were sensitive to the ecological impact of their delivery.(1 ) Also, 45% of consumers take into account the amount of packaging used on a product.(3)
Thus, taking these issues into account has a threefold interest:
environmental,
social,
economic.
If a company does not solve its environmental problems, it will not only cause significant damage to the planet but will also damage its image and revenues.
So what solutions are being put in place to solve these problems?
Packaging and logistics solutions
Customised packaging
One of the first issues to be considered is the amount of waste generated by the packages. Indeed, by adapting the size of the packages to the products, the vacuum and the padding are reduced, which reduces the amount of packaging needed.
Apple
In one of our recent LinkedIn posts, we introduced you to Apple's custom packaging solution. The small cardboard box is cleverly folded so that the tabs cradle the sent product.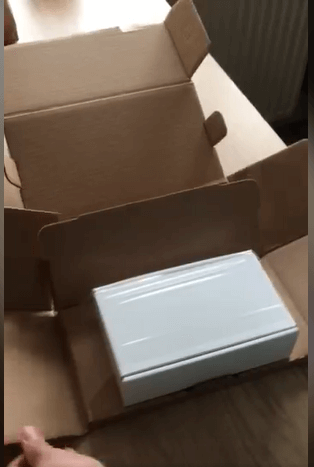 Cdiscount
Cdiscount, as part of its goal to reduce voids to 100% by 2020, invested in 2016 in a machine that adapts modular cartons according to the product detected by the machine.
In 2019, 4 machines were deployed and a new, more efficient one was being tested.(4)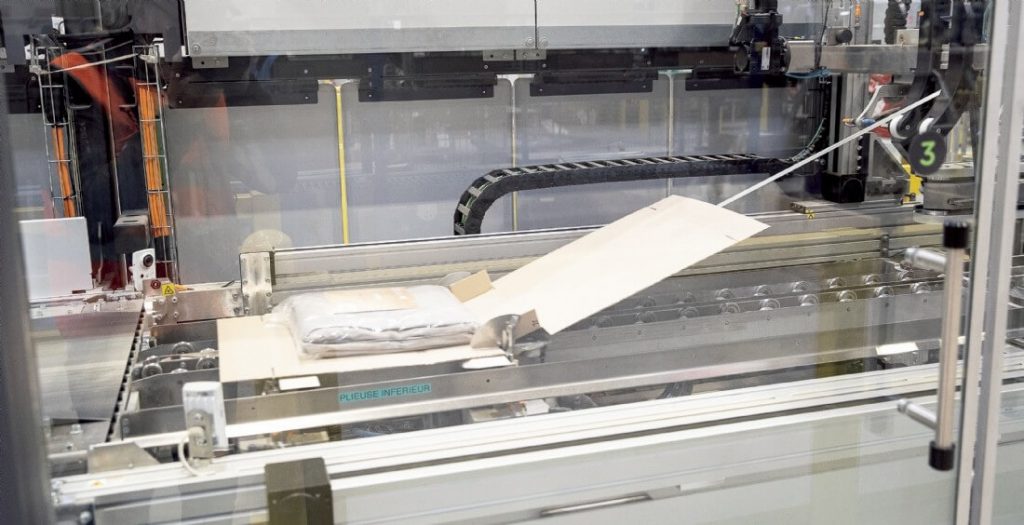 Amazon
For its part, Amazon launched its Frustration Free Packaging or FFP programme in 2019. A collaboration offered to sellers on the platform to design packaging adapted to the size and weight standards required by Amazon.
The company receives and studies proposals before deploying the packaging, created with recycled materials, which is supposed to facilitate access to the final product when opening the package.
The aim is to have as little packaging as possible for the customer to open.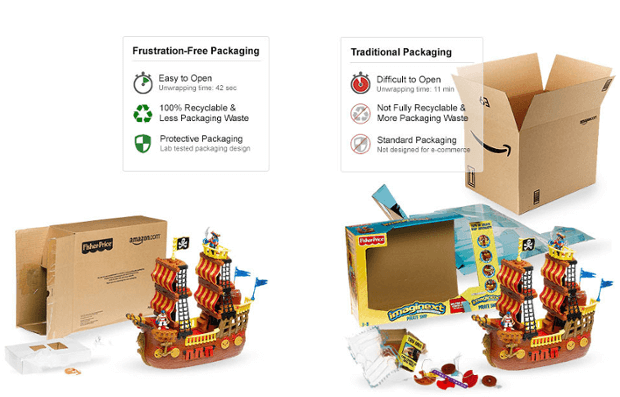 Unfortunately, the programme is not yet widespread. Indeed, partnerships take a long time to set up and Amazon does not communicate much about this programme either on its sites or to its customers.
This is a pity because we have seen previously that customers are positively influenced in their purchasing process if the packaging is eco-friendly and easy to open.
These 3 companies, with 3 different approaches, all have the same goal:
Reduce waste,
Reduce costs,
Improve customer satisfaction by making it easier to open parcels.
But this is only the first step in reducing the environmental impact of their activity.
Anything other than cardboard?
Reducing waste is good, but eliminating it completely is better.
85% of cardboard is recycled, it is strong and inexpensive, which explains its massive use even today. In comparison, only 4% of plastics are recycled.(5)
However, due to accidental destruction, poor treatment and the amount of cardboard used, this solution can quickly become costly or polluting if its life cycle is not studied and monitored.
It is best to :
give priority to local production,
quality,
Check carefully whether the cardboard is recyclable or compostable,
informing customers to ensure proper treatment.
Some marketplaces are taking these issues into account, such as Amazon with its recycled FFP packaging, but the transition remains slow.
But even more innovative, environmentally friendly and comfortable solutions exist.
Returnable and intelligent packages
Opopop
The company Opopop offers returnable pouch packages. They are therefore easily returned by the customer thanks to the programme managed by the company.(7)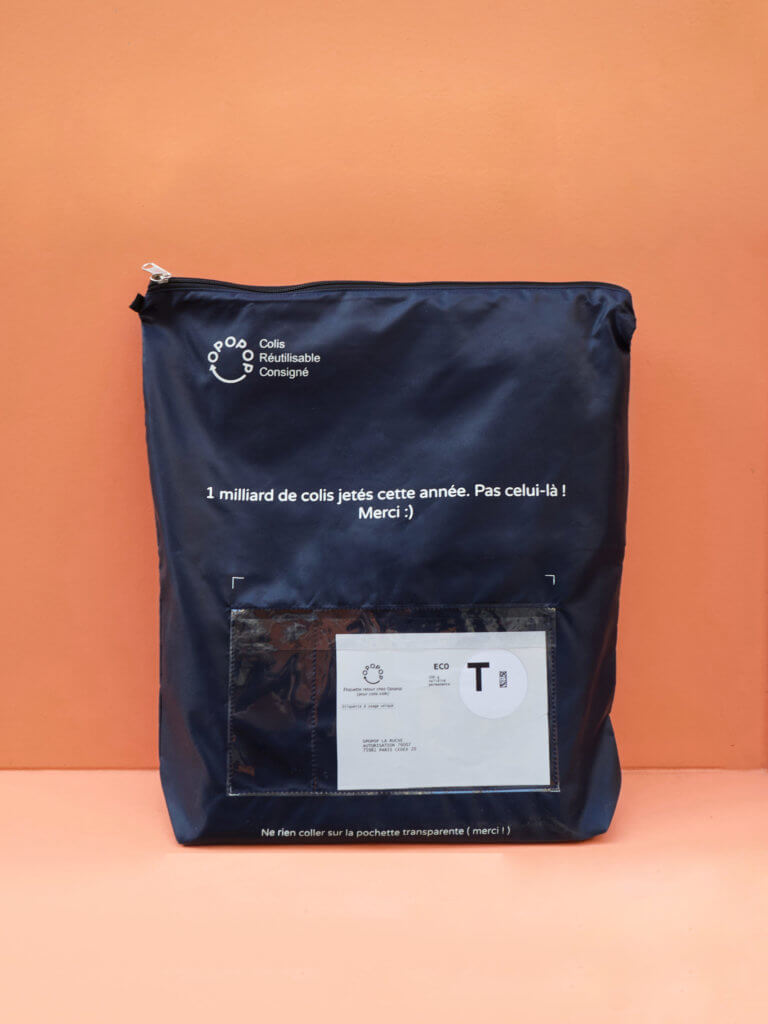 Living Packets
Living Packets goes further by offering a connected, secure and modular solution with an integrated speaker and screen.(8)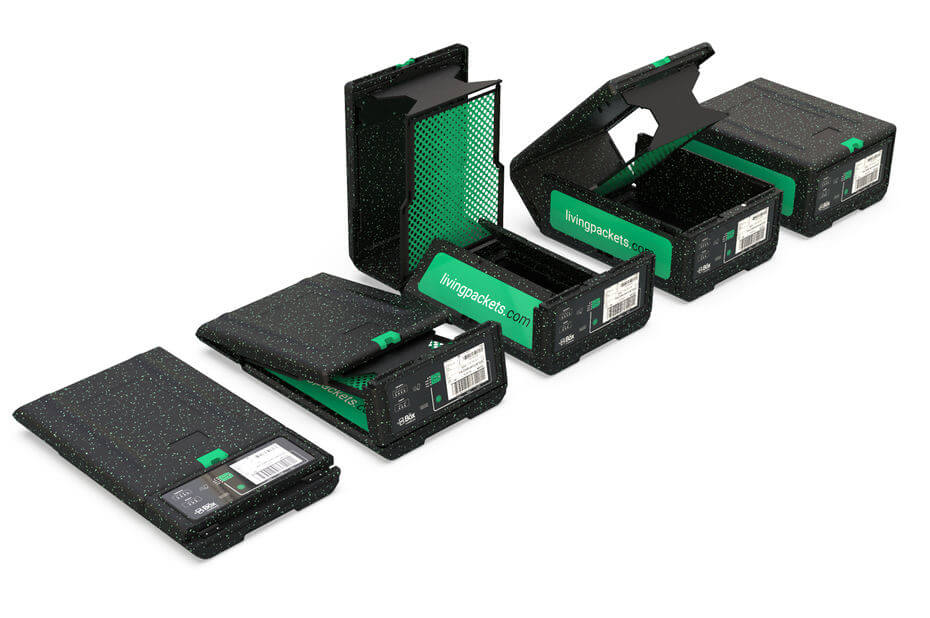 These two solutions are certainly quite costly and require a solid organisation programme to collect the packages. However, they reduce many environmental and logistical problems and improve customer satisfaction by offering quality and practical packaging.
This returnable packaging solution also facilitates the return of unwanted products and allows for better treatment by the receiving company.
Adapting logistics and better integrating returns
Once the packaging is satisfactory and allows limiting waste consumption, it is also necessary to rethink the logistics and the related CO2 consumption.
Greater use of relay points in depots or partner points may be a solution. Its use has been reduced in recent years in favour of home deliveries.
This allows :
reduce the consumption of delivery trucks,
to reduce traffic jams in major cities,
to centralise orders,
limit customer frustration in retrieving undelivered or lost packages.
These same focal points can be used to manage returns and thus limit the waste, breakage and process complications associated with them.
For example, Ebay, as part of the redesign of its marketplace, was recently able to create a partnership with Chronopost and Mondial Relay to obtain preferential rates for deliveries and returns via their relay points.(9)
In conclusion
The waste generated by e-commerce can be reduced in various ways. Of course, each time this leads to a change in logistics and working methods.
But it is a fact that they can have a real impact, not only on the environment and on social issues, but also on the customer experience, which will be more comfortable. This willincreasecustomersatisfactionand thus generate sales.
Marketplace sellers, we strongly advise you to research your different platforms and get in touch with them to find greener solutions and meet the expectations of your market.
With the different solutions we have presented, you can find your own starting point towards a more eco-friendly activity.

---
Sources :
(1) https://studio-ethis.com/impact-du-e-commerce-sur-lenvironnement-vers-une-livraison-ecologique/
(2) https://www.iew.be/e-commerce-et-dechets-ca-craint/
(3) https://fr.bigblue.co/blog/eco-packaging-the-innovative-solutions-to-reduce-your-environmental-impact
(4) https://www.decision-achats.fr/Thematique/logistique-1222/Diaporamas/cdiscount-automatise-emballage-mesure-343028/temps-creation-secondes-343031.htm#
(5) https://www.ladn.eu/edito/packaging-amazon-friendly/
(6) https://www.payplug.com/fr/blog/fr/e-commerce-emballage-ecologique
(7) https://thetrustsociety.fr/blogs/la-vie-en-jaune/colis-reutilisable-consigne-innovation-zerodechet
(8) https://www.europe1.fr/emissions/L-innovation-du-jour/livingpackets-un-carton-de-livraison-intelligent-4018517
(9) https://www.ecommercemag.fr/Thematique/retail-1220/Breves/nous-offrons-vendeurs-fran-ais-acces-190-pays-358712.htm