Amazon Retail or Amazon Marketplace, which should I choose?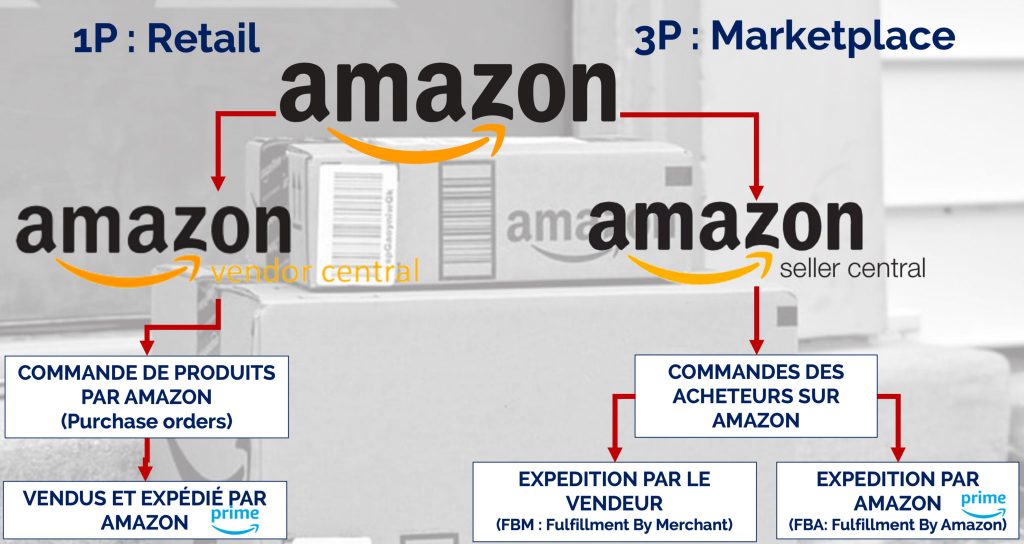 Not many brands know this, but there are two ways to sell on Amazon.
The "Retail" or 1P (First Party) part and the "Marketplace" or 3P (Third Party) part can be complementary and very profitable and interesting for brands and their products.
As the crisis is pushing brands to change and innovate in their distribution methods, it is quite natural that we have chosen to inform you about these two models through figures and concrete examples. The aim is for you to assess whether the hybrid model on Amazon can be suitable for your distribution.
There are many things that will only be briefly touched upon or not mentioned as one would have to write a book if one wanted to be exhaustive on this subject changing every day and being very different from one geographical area to another.
Difference between the two models
Depending on the distribution method you choose with Amazon, you will have a dedicated platform with different options and operating modes for selling and shipping your products:
The "Seller central" for the Marketplace part (3P)
The "Vendor central" for the Retail part. (1P).
Each of these platforms has its own functionalities and user options, but the main difference is in the logistics.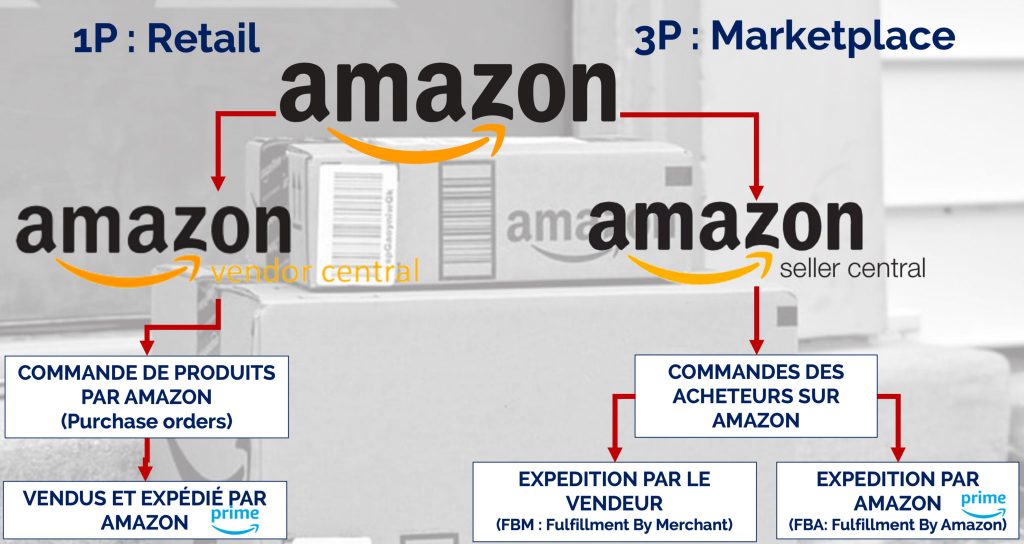 Amazon 1P VS Amazon 3P
Although there are still other ways to ship your products via Direct Fulfillment in Retail for example (the supplier takes care of the deliveries himself), we won't go into details here.
You can see the details of these two sales methods directly in the purchase box window on the Amazon website: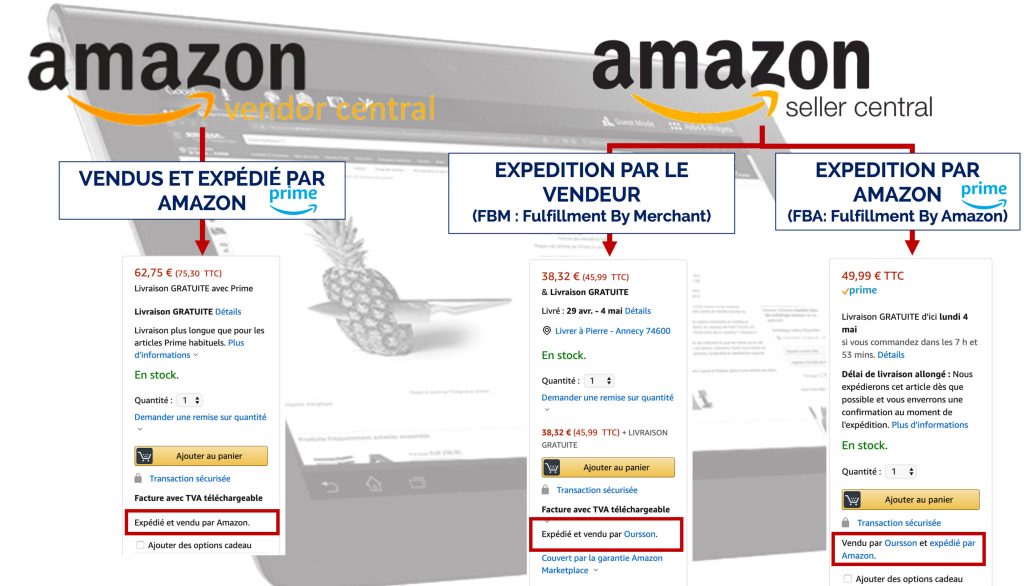 Now that we have the basics down, let's see how to sort out which model best suits your brand's distribution.
How it works and how it compares to your company's services
It is often said in e-commerce that costs increase dramatically after the first sale because this is where we start the processes, test our methods and learn from our mistakes.
If this stage is well prepared, then there is no need to worry.
Ordering and delivery
So let's start by establishing the difference between these two sales models from the point of view of orders and deliveries. For the 1P Retail part, here is a schematic of some of the data that Amazon's algorithm uses to place orders: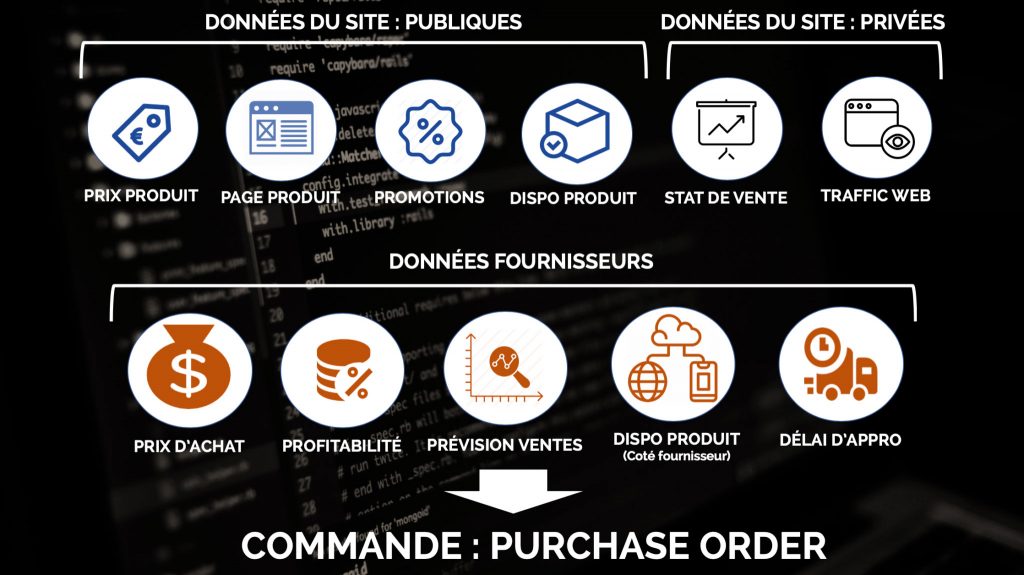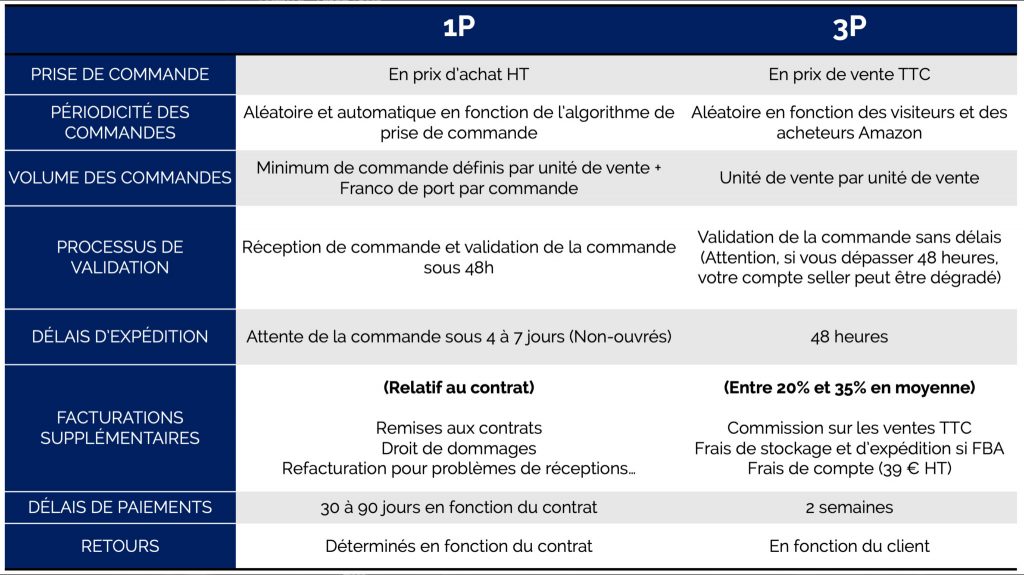 This is why the FBA programme exists:
You continue to send your sales units in cartons or pallets to Amazon's warehouses
Amazon then dispatches the units according to the orders.
You also benefit from Amazon's Prime program and your products are promoted on the site (Shopping box, product ranking, highlights...)
You are able to manage your sales forecasts and stocks in their warehouses
You can also use Amazon's warehouses to ship your products for sales made on other Marketplaces
Back office
Back office tasks are often very demanding and poorly anticipated. In addition to the time and costs involved, this results in a loss of motivation and efficiency due to the often time-consuming and restrictive tasks.
Here is a quick overview: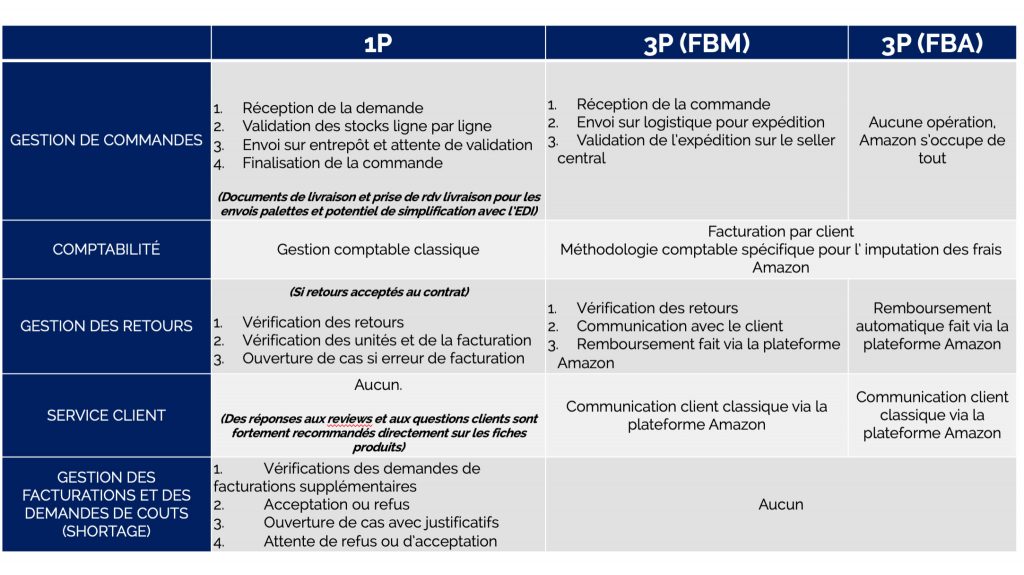 At Amazon the consumer is king and he will always be right .
The most common case encountered is that of a product buyer reporting that they never received their package. As Amazon uses external companies for last mile deliveries, it is difficult to validate the receipt of all packages. In this case, the buyer is refunded the full amount of the product. A refund that is of course charged to you.
Commercial
On the commercial side, this is where we will find the biggest difference between the two models, as the same product is sold in two different ways.
To show the difference, we will take the example of the same product sold via both methods.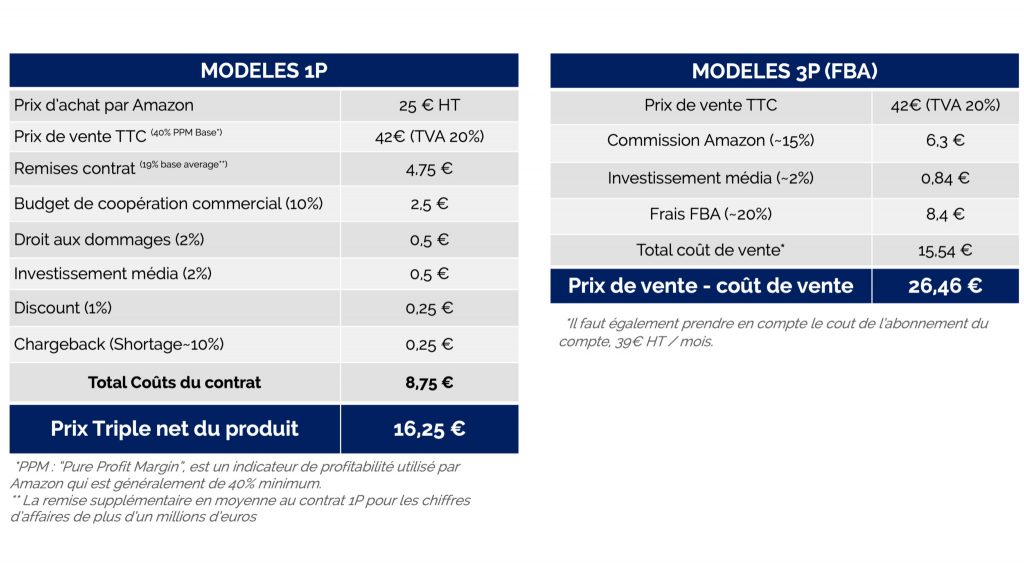 Amazon 1P VS Amazon 3P - Tariff Construction
This is of course a simulation based on the different data we have and it changes on a daily basis, but it allows you to evaluate your cost structure and gross margin.
The major element will be based in all cases on the costs of your back office and logistics operations which will enhance or destroy either model.
A good method consists of basing the rate of profitability on the brand name (based on the selling price and not the purchase price or the cost price) and thus highlighting the difference with the rate calculated via a particular distribution method.
Marketing
Product
As far as the product, its content and the quality of the product sheets are concerned, you will now have the same possibilities in Retail or Marketplace.
However, in the Marketplace, it is necessary to register your brand with the Brand Registry in order to benefit from certain features such as A+ pages or brand stores. Also note that a Retail account will have priority on the content of the same product sheet compared to a Marketplace account.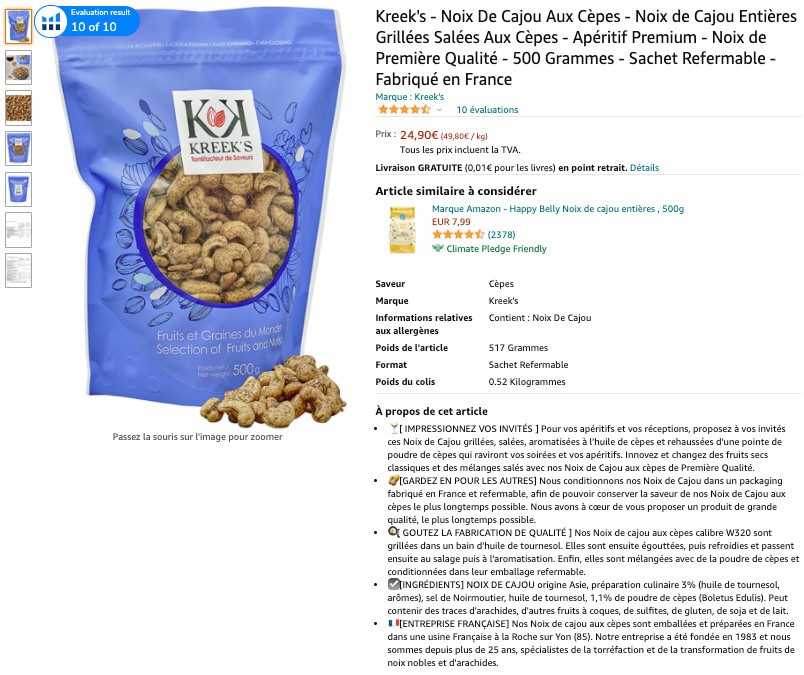 As far as product reviews are concerned, you now have the possibility as a 3P to access the VINE programme for generating reviews by testers selected by Amazon. Also, not available for Retail, the possibility to request a review for each sale made in the Marketplace.
There are going to be details between the two programmes but these are minimal after a recent and consequent flattening by Amazon between the two programmes.
Awards
In 1P, you will have no control over your selling price. In fact, it is illegal in Europe to impose your selling price on your distribution. The only legal obligation is the Resale at Loss threshold (SRP) which does not allow any distributor to sell below its purchase price.
NB: In the US, some 1Ps have a MAP policy (Minmium authorised pricing) but this is not possible in Europe.
This raises the question of the competitiveness of French distributors and players now that Amazon has opened its Global Import Program allowing consumers in Europe to buy in all countries of the world for minimal costs.

For product promotion via AMS (Amazon Marketing Services) and PPC campaigns, these do not differ too much between a 1P account and a 3P account. 1P accounts will have some additional targeting options in display but this changes often.
For programmatic advertising DSP (Demand Side Platform), the segmentation criteria are first launched and accessible for Retail accounts before being deployed, or not, for Marketplace accounts.
For price-related promotions, however, the difference is significant as the discount for 1 retail account will be applied to the purchase cost.
Ex: Our pair of gloves at 42€ TTC - 20%, i.e. 8.4€ reduction on the price TTC will be re-invoiced to the supplier and therefore the purchase cost of the product will be 25€ - 8.4€ -> i.e. 16.6€ "
Place
As far as the ranking of products in the search engine is concerned, there is still little difference if the product has to be in "Prime" to win the shopping box, i.e. be shipped by Amazon.
He can also be the beneficiary as a 3P of a Seller Prime account allowing him to ship his own products by being sworn in as a "Prime seller".
It should also be noted that if your products are out of stock, their ranking in the results will be greatly affected.
The difference is also in the awarding of the purchase box, which takes into account several factors such as price, delivery time or the health of the 3P account. For this purchase box allocation, which still accounts for 80% of sales, Amazon often makes sure that it is below the price of the best offer to win this box.
Which one to choose?
What if you didn't have to choose between these two models to enjoy the advantages and avoid the disadvantages of both types of distribution on Amazon?
If you want to take advantage of this opportunity but don't know where to start :
We set up free 30-minute discussion slots according to your availability to discuss this subject and benefit from our expertise.
If you want to build a strategy, you are free to contact us. We assist several BtoB companies in their migration to BtoC or DtoC via Marketplaces. The goal is to generate profits that can then be reinvested in processes to optimise costs and margins.

---