Advertising management and optimisation
Maximise your return on investment and achieve your goals.
Advertising is now essential to sell your products on marketplaces. Whether you have a volume, margin or awareness objective, Sellingz allows you to reach your objectives on the marketplaces.
Why?
To make your products known, to increase sales or to favour specific periods of the year, advertising is an important asset on the marketplaces. We know the tools perfectly and we guarantee that your objectives will be reached and that your budgets will be allocated precisely and ROI-effectively.
This service is part of the " Sustaining your success " process
How?
Strategy and Audit
Joint construction of a strategy and an action plan based on your objectives and precise data allowing us to set out in black and white the deadlines and your expectations.
Deployment
Implementation and creation of campaigns on the chosen tools in time to appreciate the first results quickly.
Monitoring and optimisation
Weekly management of campaigns to optimise settings in order to maximise results and deliver the expected objectives.
Reporting
Setting up a precise monthly reporting process allowing you to understand what has been done, to assess the achievement of objectives and to have concrete insights that can be used on other marketing levers.
What are the benefits for your brand?
Guaranteeing the results of its investments
Delegate technical and specific tasks
Appreciate regular reporting
Increase your skills in advertising on marketplaces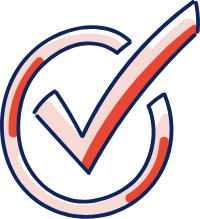 You want to move faster on marketplaces
Do you have more questions or would you like to challenge us on your brand issue?
Contact