How to create a more than perfect Amazon product listing?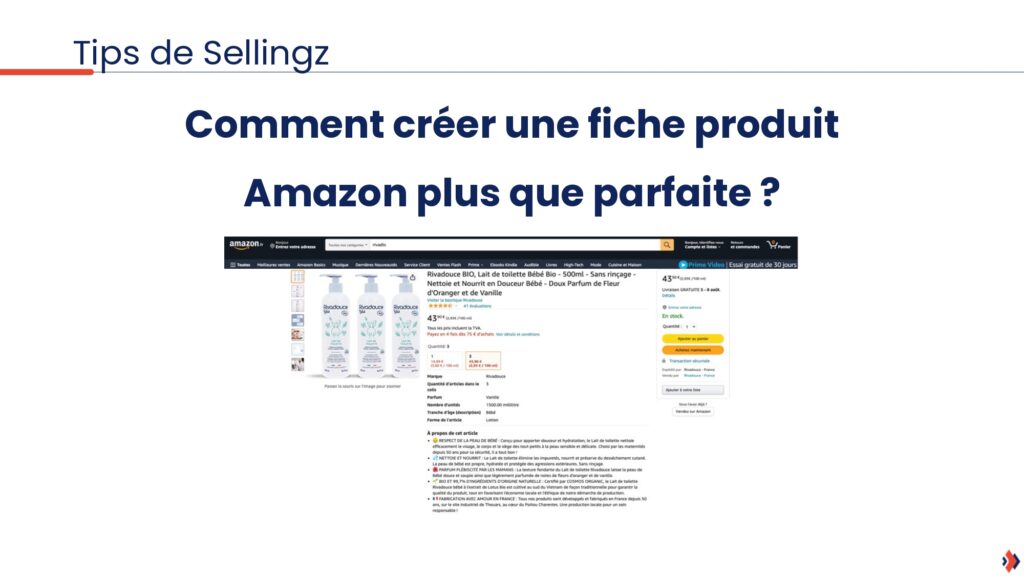 Making a product listing takes time. But because a good product listing can generate up to 30% more sales, the exercise is necessary if you want to sell well on Amazon!
So before you spend money on advertising, do your best to convert your buyers with optimized product sheets.
Without further ado, discover the 6 elements to consider when creating an Amazon product listing that generates sales.
1) The visuals
On Amazon, an optimized product page must include at least 5 images. But be careful, not just any images!
The main image
The main visual is the first element that Internet users see when they arrive on your product page. It must therefore set the scene and make them want to see it!
For consistency in search results, Amazon requires the main image to be on a white background and feature a photo of the product.
However, sometimes the brand name does not appear on the product, whereas seeing the brand name is a reassuring element for your potential buyers. To remedy the problem, we recommend that you take a picture of the product with its packaging.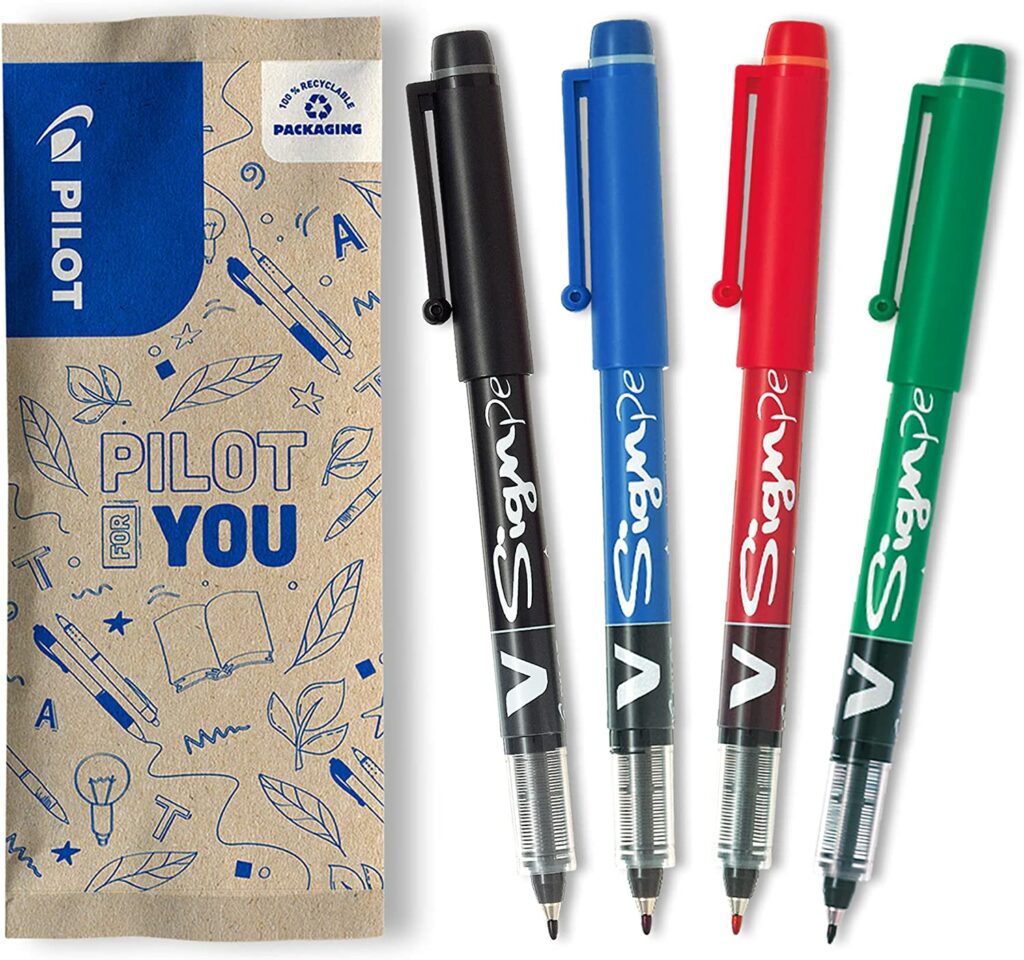 The other visuals
In order to allow users to zoom in clearly on the photos, use high quality images of 1000×1000 pixels minimum.
In addition, the visuals should show your products from different angles to show all aspects (front, back, sides, top).
Finally, don't hesitate to put the product in action and/or a 3D visual. The user will then be able to project himself more easily (and give him the desire to buy!).
More info in our article "5 tips to increase your conversion rates on marketplaces with your product images" 
2) The title
Unlike traditional e-commerce sites, the title of an Amazon product sheet is long (150 to 200 characters).
It must include the main keywords, the product characteristics as well as relevant information to make people want to click.
A good title might, for example, be presented like this:
The name of the brand
Type of product
The model
Its advantages (example: stainless steel - household for 6 people)
The characteristics of the product (color, size, quantity)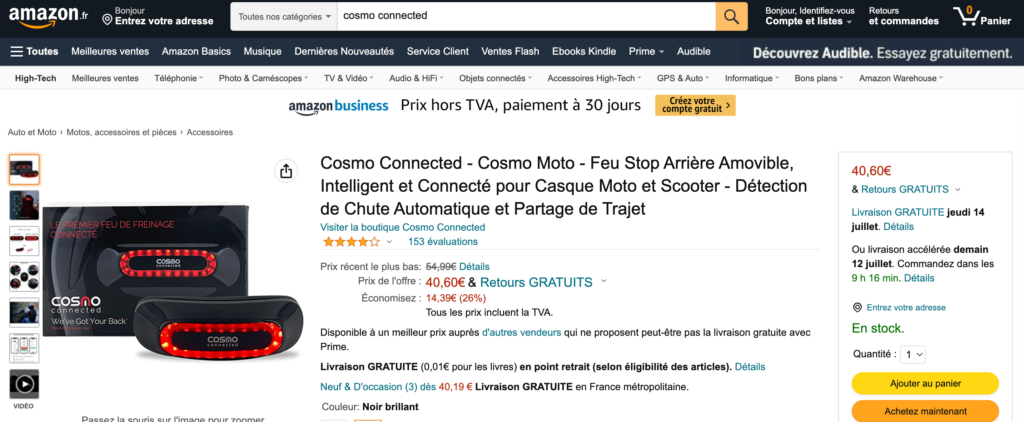 Note that on certain product categories, such as textiles, titles are automatically generated based on certain attributes on Amazon, but also on other marketplaces.
3) Bullet points (or bulleted list)
On an Amazon product page, the "About this item" section consists of bullet points (or bulleted lists) that are used to highlight the main features of the product.
Each card must have a minimum of 5 bullet points. Some product categories can have up to 9 or 10 bullet points.
Each item answers a question your customers may have. It should also include one or more keywords that will help the listing to stand out naturally in Amazon search results.
We advise you to capitalize the benefits for the client, followed by more detailed explanations.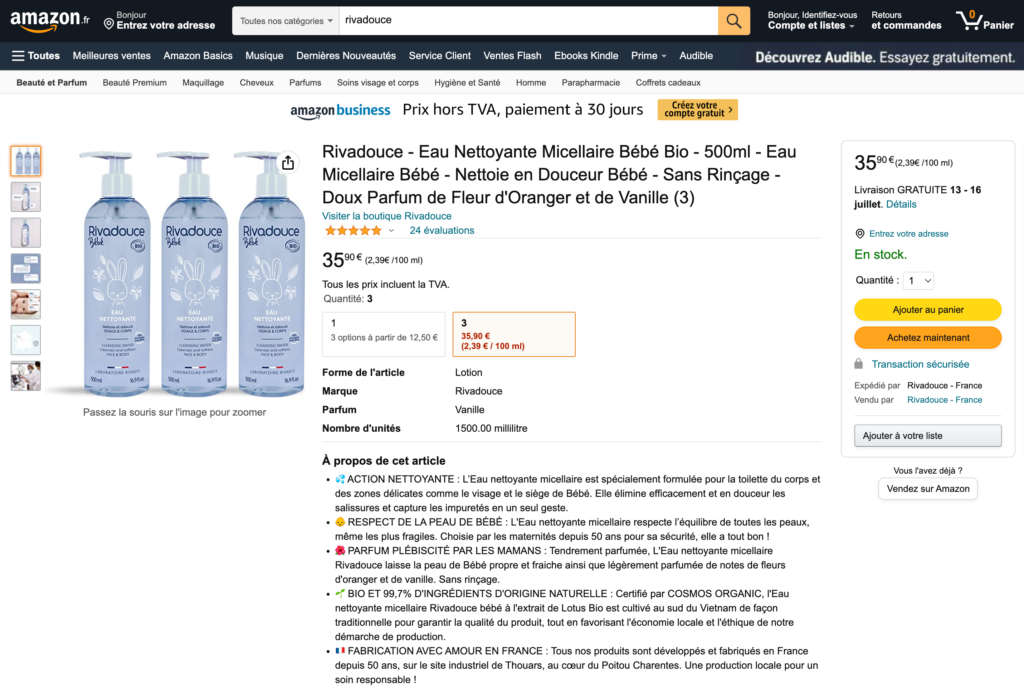 Would you like to entrust the optimization of your Amazon product listings to our experts?
4) Product variations
Grouping product variations (sizes, colors, styles, lots...) on the same product sheet has several advantages.
A better shopping experience for Internet users who have access to all your products from a single file.
Whether it is a size 36 or 40, all comments are gathered on the main product sheet.
Collecting reviews and comments on a single product sheet boosts your visibility in search results.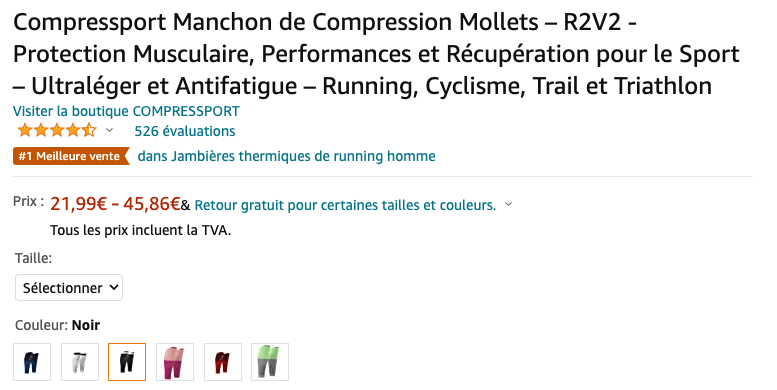 5) Comments
The more reviews an Amazon product listing has, the higher it moves up in search results as sales increase. And the better it converts!
In fact, nearly 9 out of 10 buyers consult the opinions and comments left by Internet users before buying(source).
So what do you do when you have little or no feedback, especially at a new product launch?
Some marketplaces, such as Amazon, offer sampling campaigns to have your products tested by mystery shoppers. You can then launch a vine program, i.e. send your products to testers of an Amazon club so that they test your products for free against their comments.
This approach allows you to quickly obtain a larger number of reviews. Count 15 to 20 reviews on average for 30 tested products.
At Sellingz, we regularly implement offline or online strategies to encourage buyers to leave feedback.
.
Would you like to entrust the optimization of your Amazon product listings to our experts?
6) The long description of the product
The last element to take into account for an optimized Amazon product page is the detailed description.
You have two options for presenting the long description of the product.
The classic description
The first option is to write a text of 1000 to 2000 characters, highlighting the benefits of the product. Remember to include a maximum of keywords and expressions to increase the natural referencing of the product sheet.
The experts will be able to integrate Html code to improve the layout.

An A+ content sheet
The second option for the long product description is to create rich content for your products. On ≠Amazon, this is called A+ content (or A+ content).
This option allows you to present your products in an even more detailed way with visuals and richer textual content.
For optimal rich content, we recommend that you split it into 3 parts:
Talk about the product with its benefits and how to use it (+ product instructions if useful).
Put a comparison table that will allow you to highlight other products.
Present your company, your brand to increase your notoriety.
A+ content has the advantage of answering as many questions as possible that your customers may have. A well-informed customer is more likely to buy and will be less likely to return the product or leave a negative review.
So A+ content is a great way to increase your sales!
Good to know
On mobile, the A+ content content appears before the bullet points, and lower on computer.
Furthermore, this option is only available to brand owners registered with the Amazon Brand Registry. It cannot be used by resellers.
Finally, if A+ content is going to enhance your brand, we recommend creating a different A+ content per product to put the product before the brand.
Our 2 bonus tips for a perfect Amazon product listing
Monitor the optimization of your records
On Amazon, it is not uncommon to see product files downgraded by the algorithm because of a missing element. Remember to complete the attributes or facets that are not mandatory for your products.
This is why we recommend that you check your product sheets regularly. A title that jumps, bullet points or photos that disappear require a new update of the file.
Choose the right keywords
As on any search engine, the choice of keywords is important on Amazon.
To help you choose them, we advise you to observe on which keywords your competitors are positioned.
To do this, you can also use paid tools, or call on experts like Sellingz.
.
Would you like to entrust the optimization of your Amazon product listings to our experts?
.