The evolution of the garden marketplace
Like many activities, the gardening sector has grown enormously on the garden marketplaces in 2020 due to the COVID-19 crisis.
For ten years now, gardening has been attracting new interest from novices. At that time, general marketplaces such as Amazon, eBay or Cdiscount jumped on the opportunity in a market that was still not very digitalized.
However, today's garden marketplaces stand out in the field of plants, tools and decoration and differentiate themselves by providing expertise and advice to budding gardeners.
What are the market trends and how can you use marketplaces to boost your sales?
This is what we will present to you in this article.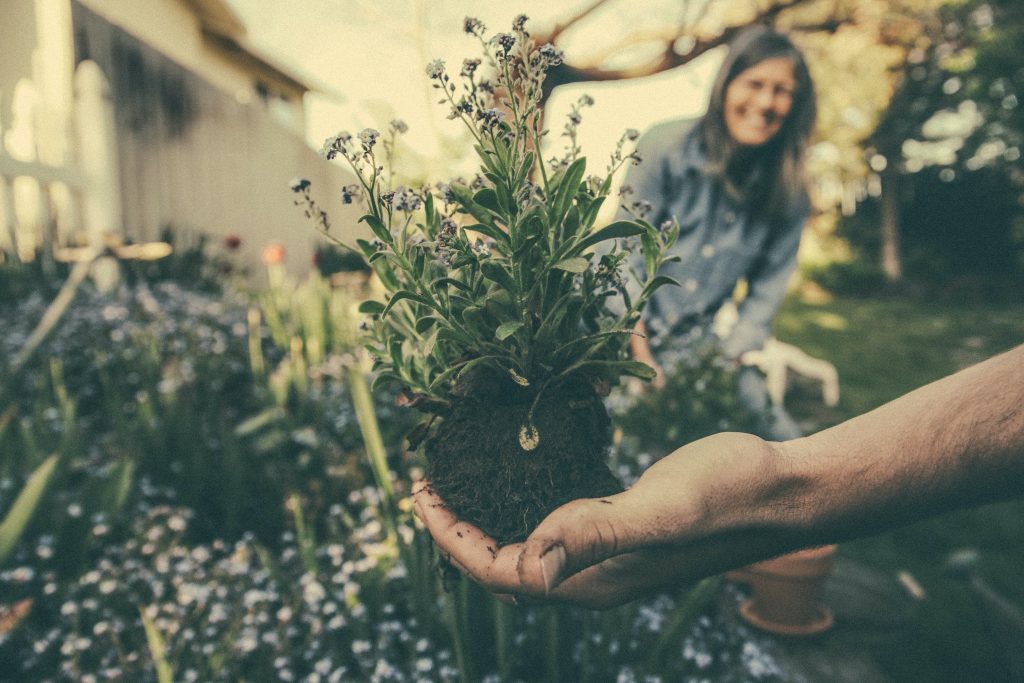 Gardening today
A growing passion
According to a 2019 study, 63% of French people claim to have a garden. It is mainly maintained for the production of fruit and vegetables.(1)
Three quarters of people under 35 use their garden to eat better and to do their bit for the planet.(1)
Thus, gardeners are often novices because of this recent interest. (2) Its ecological motivations have therefore strongly influenced the market in general and the internet in particular.
From 2009 to 2019, the French gardening market has increased by more than 10% in value. And most of the sales are made through specialised channels.(2)
On the internet side, between 2015 and 2019 there was a 61% increase in the share of online sales worldwide.(3)
Containment gardening
But in 2020 the demand exploded due to the pandemic.
Indeed, more than 6 out of 10 French people found themselves confined to homes, the majority with gardens or equivalent.(4)
As a result, the French have largely returned to gardening.
85% of French people attached particular importance to gardening during the same period of confinement. One person in ten even started a vegetable garden for the first time.(5)
And, to improve their knowledge, one in three people consult a gardening website every month.(6)
e-gardening
Due to the closure of physical outlets, the use of internet sites has increased in different aspects.(7)
For example, eBay recorded peak sales in this area during the first containment in France:
Shredder, shredder: +187% in April 2020 compared to 2019
Brushcutter: + 98% in April 2020 compared to 2019
Hedge trimmer: +89% between March and April 2020(4)
Moreover, 7 out of 10 beginners announced that they would continue gardening after the first containment period.(5)
What is interesting to note is that most of the incumbents have not jumped into internet development since 2009.
This has allowed many players to gain a foothold in this growing market and has prevented the incumbents from consolidating their market share.
Gardening on the marketplaces today
The gardening business generally covers three product categories:
Plants and related organic products,
Tooling
The decoration
This covers a wide range of products and allows entry through different channels in internet sales.
However, selling plants online, even as seeds, is difficult because of their fragility and the legal limitations attached to them. It is therefore often limited to local click and collect sales.
Therefore, most online sellers are turning to diversification into tools and decoration, which spills over into the DIY field.
And this is an opportunity because the most visited site to search for information on garden design, maintenance and decoration is a DIY marketplace.(6)
This confusion of activities allows cross-sector sales where DIY marketplaces encroach on garden marketplaces and vice versa.
In all cases, marketplaces have an important role because of their location.
Here are 3 examples:
eBay: The conscious generalist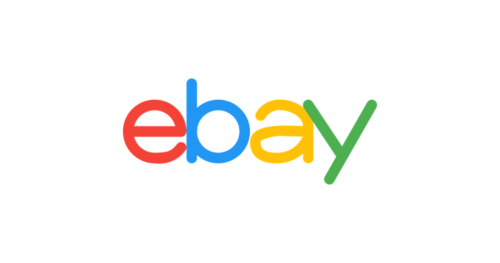 As explained earlier, eBay has seen an increase in sales in its garden tools category and has taken action accordingly.
Rather than the broad and sometimes confusing generalism of Amazon, for example, eBay supports its sellers according to their market category.
Recently, the company has been communicating these advances to attract new sellers. For example, it is currently focusing on delivery services that are more tailored to the needs of different types of sellers and customers.(8)
Manomano : The DIY and gardening marketplace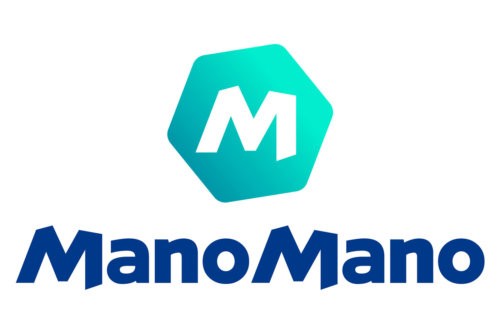 The company, which was founded in 2013, has tapped into the growing interest in DIY and gardening in Europe.
The company is thus positioned as an expert in tools and provides high visibility for its sellers to 50 million visitors per month and 7 million active customers in 2020.
In the same year, the company, thanks to the closure of physical outlets, doubled its turnover to €1.2 billion and has announced that it has not detected any drop in activity since the beginning of 2021.
Truffaut: The future of the gardening marketplace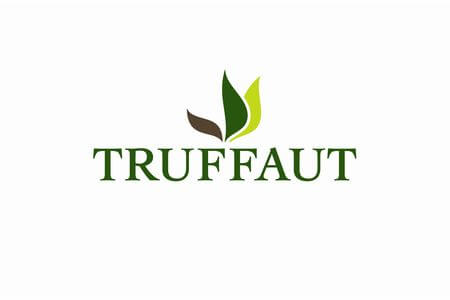 The retailer specialising in gardening, pet supplies and decoration launched its marketplace in 2012, thus acting as a forerunner to its competitors. (10)
Most of its vendor partners are again in the tool business, but certain types of hardy and/or specially packaged plants are sold by vendors without necessarily going through Truffaut warehouses.
Although only possible with certain products, this allows more flexibility and responsiveness for plant sellers who are often limited to local sales.
In addition, each product is accompanied by explanatory sheets and advice on how to use it on the website. This allows the buyer to take better care of his plant or to use a tool more efficiently. This is a plus that helps to ensure sales.
For Truffaut too, 2020 was a positive year. 40% of its turnover was achieved in the months of March, April and May.(11)
A push towards digitalisation
These 3 examples prove that marketplaces solutions are effective and therefore influence the gardening market by pushing their competitors to digitalization.
As a result, players adjacent to the gardening industry are launching their own marketplaces to recover market share by increasing their offer.
This was the case for Leroy Merlin in May 2020 and Nature Et Découvertes in 2014.
But there is little change among the big names in pure gardening, such as Gammvert or Botanic, whose horticultural offer remains the most important and is often managed by click and collect in their shops.
If you are a salesperson in the sector, we advise you to look into these sales solutions.
Our opinion for the years to come:
Demand will remain constant or even increase due to social changes and increased interest in gardening
And it will become even more digital thanks to the offer that is now more accessible on the internet.
Future innovations will allow the delivery of fragile plants to further develop the market
A question, a need?
Contact us and let's discuss YOUR performance objectives on Marketplaces

---
Sources :
(1) https://jardinage.lemonde.fr/article-239-francais-toujours-fous-jardinage.html#:~:text=According%20to%20the%C3%AAte%20in%202019,pleasure%20%C3%A0%20keeping%20a%20garden.
(2) https://www.planetoscope.com/habitat/1094-.html
(3) https://www.amaresearch.co.uk/internet-garden-market-set-to-achieve-25-growth-in-2020/
(4) http://www.promojardin.com/flash-infos/economie/le-confinement-profite-a-lamenagement-exterieur/
(5) http://www.promojardin.com/flash-infos/economie/la-tendance-jardiniere-devrait-perdurer/
(6) http://www.promojardin.com/flash-infos/economie/le-jardin-nouveau-lieu-de-vie-des-francais/
(7) http://www.promojardin.com/flash-infos/economie/2020-annee-atypique-ou-nouveau-monde/
(8) https://www.capital.fr/entreprises-marches/le-groupe-de-bricolage-et-de-jardinage-manomano-a-vu-ses-ventes-exploser-en-2020-1393072
(9) https://blog.iziflux.com/2015/12/21/truffaut-com-marketplace-n1-du-secteur-animalerie-jardinerie-decoration-2089813
(10) https://www.lsa-conso.fr/gilles-mollard-truffaut-tous-nos-magasins-ont-battu-leurs-records-de-ventes-en-mai,354943